First let me warn you that I no longer buy new cookbooks, unless they are very very special or someone gifts them to me. A cookbook junkie from early days, I have read cookbooks and food magazines when it was not fashionable, reading them like others read novels. Teasing out the plots, finding the flavour connections, tasting my way through the words of dishes and explanations. Over the years I have got rid of more cookbooks than most people ever own, and even disposed of acres of hand written notes on food and dishes.
For many years I loved French, Italian and Sth East Asian food, and this was my focus. Then I went to India on business trips and for holidays, and fell in love with India and Indian food. Then I became vegetarian. So gradually my food focus has narrowed.
Over the years, I have simplified my collections of food books and a huge collection of Vogue and Gourmet Traveller. I don't have a great many now, and even fewer that I use a lot. I treasure some ancient books, and a few newer ones, and periodically delve into others. But most of my inspiration these days is from the internet. What an unimaginable wealth of knowledge there is available! So much different than the days when I would wait for the Saturday Australian to read Dianne Holigue's latest writings and recipes, and eagerly await the latest monthly issue of Vogue Entertaining.
Nevertheless, here are a few of my remaining sources of occasional inspiration.
From the Bookshelf. . . . . . . .

Books referred to in Postings (Note that not all recipes from the books are linked in here … just a few to tempt …)
The Art of Simple Food, Alice Waters, Potter, 2007, ISBN 978-0-307-33679-8
Bought after some good reviews on the internet. I am somewhat disappointed. It was inferred that this book is as good as David Elizabeth's books. It is not. It is great, I think, for budding cooks, and certainly this would have been invaluable to me in those early years. Not so useful now. But I am finding it interesting and will probably find a range of things to inspire… Another disappointing book was Mark Bitten's How to cook everything Vegetarian. That is even more rudimentary. Great for out-starters, less so for experienced cooking people.
Big Book of Beautiful Biscuits (The Australian Woman's Weekly) A book of old fashioned biscuits and slices that reminds me of my Australian country upbringing.
Chatpatti, Chaat Papri and Snacks, Anju Khattar, Crest Publishing House, 2004, ISBN 81-242-0275-3 Bought from a local Indian shop. Took my Indian cooking to a new level.
Classic Book of Indian Vegetarian Curries, Vijai Mehra, 1998, Cambridge Book Depot, ISBN: 81-87155-06-X.
I think I might have bought this in India, or maybe at a local Indian shop. Very simple curries, easy to make and delicious.
French Provincial Cooking, Elizabeth David, Penguin, 1960.
Bought after living and eating in France for three months, and falling in love with France and french food.
Growers Market – Cooking with Seasonal Produce. Leanne Kitchen. Murdoch Books. ISBN: 1740458168. Bought after a month of cooking in London 2007.
Lord Krishna's Kitchen, Yamuna Devi. Dutton. ISBN 0-525-24564-2.
Bought after strong recommendations from my friend Danyse. It has 5,000 recipes in it! Magnificent, magnificent book. 2007
Madhur Jaffrey's Flavours of India. Madur Jaffrey, BBC Books, 1995. ISBN 0 563 37077 7. Bought after my first trip to India, where I fell in love with all things India, including the food.
The Monk's Cookbook. Published by the monks at Kauai Hindu Aadheenam (Monastery). Bought at the Aadheenam in Kauai.
Navratra Special, Anju Khattar, Crest Publishing House, 2004 Bought from a local Indian shop. Her books take my Indian cooking to a new level.
The Soup Bible, Debra Mayhew, Lorenz Books, 2000, ISBN 075480240X
A Birthday Present, and a great great book.
Twelve, A Tuscan Cookbook, Tessa Kiros, Murdoch Books Pty Ltd. 2005, ISBN 1 74045 637 8. Bought in Australia after I saw it in a bookshop in London, and on a day I was severely in need of some good Italian food.
The Glorious Foods of Greece, Diane Kochilas, Harper Collins, 2001. ISBN 0 688 15457 3
Bought recently (April, 2008 ) when browsing through Borders, and being highly influenced by Peter, the Greek Food Blogger.
The Heritage of French Cooking, The Scotto Sisters et al., Weldon Russell, 1991. ISBN 1 875202 37 4
Bought after I returned from 3 months in France, when I fell in love with French food, wine and cheese. It appears to be out of print, but you might pick it up on ebay.
Sydney Food, Bill Granger. Murdoch Books.
Bought when I was living in Sydney. Bill has a wonderful restaurant called Bills in Darlinghurst Sydney.
Turquoise, David and Lucy Malouf, ISBN 9781740665131, Hardie Grant Books, 2007
You can read a review of the book in this post. Bought after Gen bought hers and I salivated over it every day!
Vegetarian Dishes from the Middle East, 1983, Arto der Haroutunian, ISBN: 1902304810 I bought this book from a junk shop many many years ago. It is a pleasure to find that it is still being published, albeit in a different format in 2007. My copy has no photographs, but the current version seems to be illustrated. A wonderful book.
Woman's Day Step-by-Step Cookbook, 1984, Magazine Promotions, Sydney. One of the books I taught myself from. There are not many things in this that I would still make, just a few.
Others on my Bookshelf

Alkaline-Alive, Danyse Crotti, 2010.
Chockablock full of Alkaline loveliness, Danyse brings a whole suite of beautiful, flavoursome and deeply healthy recipes into our kitchens. She has a blog with recipes too, check it out.
Balinese Cooking Notes from cooking classes in Bali and a CD of recipes bought from a local restaurant many years ago. Bali has amazing vegetable dishes even though it is not a vegetarian-oriented culture.
The Best of Buggialli. Giuliano Bugialli. Stewart, Tabori and Chang, New York.
A Cooks Guide to Chinese Vegetables. Martha Dahlen, Wokman Press. Bought in Hong Kong
The Food of China. A Journey for Food Lovers. Murdoch Books. (No date). Bought for my Hong Kong Chinese student border but she had to leave it behind when she went home. I didn't mind, it is a lovely book to read and has some great vegetable dishes in it.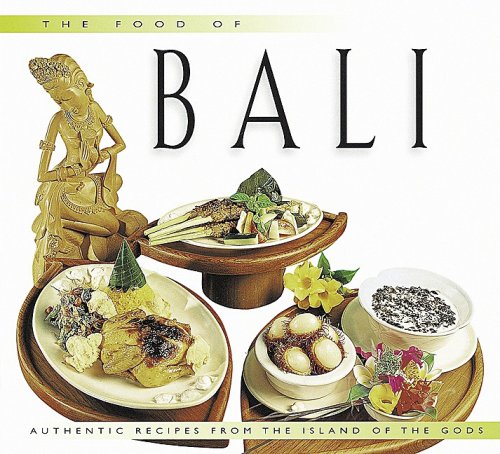 The Food of Bali: Authentic Recipes from the Island of the Gods, Perliplus Publishing.
Bought after my cooking classes in Bali, a great little introduction to Balinese food. The recipes are not simple and you might need to know something about the varieties of Balinese food to get the best out of this book. Heavily non-veg it is still on my shelves for the several cracker vegetarian recipes it contains.
France, A Culinary Journey, Alexandra Michell (Editor), HarperCollins Publishers (August 1992) ISBN-10: 0002550318
Another book that I bought after living and working in France, and falling in love with the French passion for food. Oh, my, what devotion they have to taste and form.
A Garden of Earthly Delights. Guy Mirabella. 1988. I have always loved the photography in this book, evocative of another era and earthy, sustainable goodness. Guy is an Australian who has published a number of great books over the years. This is a great coffee table book, although it has a bit of a kitchen-used look now.

Jamie's Italy, Jamie Oliver, Penguin, 2005. Bought after staying with Amber and Ken in London, 2007
Notes from various Ayurvedic Cooking Classes, especially with the lovely Tim Mitchell.
Spice, Christine Manfield,
A cracker of a book. I used to sit in Jones the Grocer in Sydney, sucking on a coffee and browsing this book. Drooling over it. Till I got it myself. Chris spent some time in Asia and Middle East where her love for spices grew. She does not use them strictly traditionally, but, oh well, the flavours are there.
Stir, Christine Manfield, Penguin, 2006. I shared a house with Chris when we were in our 20′s. She was a fabulous cook then, and now she writes very good cook books. This isn't my favourite, but the photography is stunning. [update: I ended up giving this book away.]

Tamil Brahmin Cuisine: Pure Vegetarian South Indian Samayal, Viji Varadarajan and Padmini Matarajan, 2008.
Another great introduction to a section of Sth Indian cooking. This is very specific to India so unless you are familiar with Indian vegetables, this might not be the book for you. I love it but have found a place where I live to source Indian vegetables.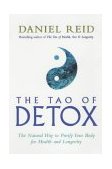 The Tao of Detox, Daniel Reid, 2003.
Don't read unless you are really into health and healthy eating and environment.
Its a bit frightening to read if you live a normal Western existence.
Thai Food, David Thompson, 2002, Viking Press, ISBN 0 670 86761 6. David had the best Thai restaurant in Sydney near Kings Cross. Darley Street Thai. Now he travels the world, cooking and teaching about Thai food. Fabulous book! 672 pages.
Vatch's South East Asian Cookbook. Vatcharin Bhumichitr, Kyle Cathie Ltd.
A beautiful book, bought on one trip to Singapore and other parts of South East Asia. Like most books, the vegetarian options are limited, but the ones in this book shine. Esp the Tofu with peanut sauce. Awesome.
Vogue Entertaining Cookbook: Simply Summer, 1999 but oh still so relevant and good. Great summer food, simple, salads, good.
Vogue Entertaining Cookbook: Short-order and Seasonal: Autumn/Winter Another in the same series, good inspirational material.